2022
eBook: Pasca Pandemik Covid-19: Adaptasi Kebiasaan Baru (Jilid 1)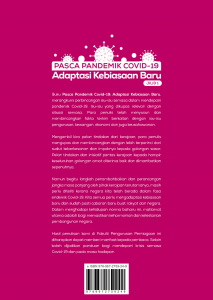 Zaidatul Nadiah Abu Yazid & Nurul Nadia Abd Aziz. (2022). Kerjaya Penghantar Makanan Pasca Pandemik Covid-19 dalam Pasca Pandemik Covid-19: Adaptasi Kebiasaan Baru. p. 117-129. e-ISBN: 978-967-2759-24-9. [Full Text]
———————————————————————————
eBook: Pasca Pandemik Covid-19: Adaptasi Kebiasaan Baru (Jilid 2)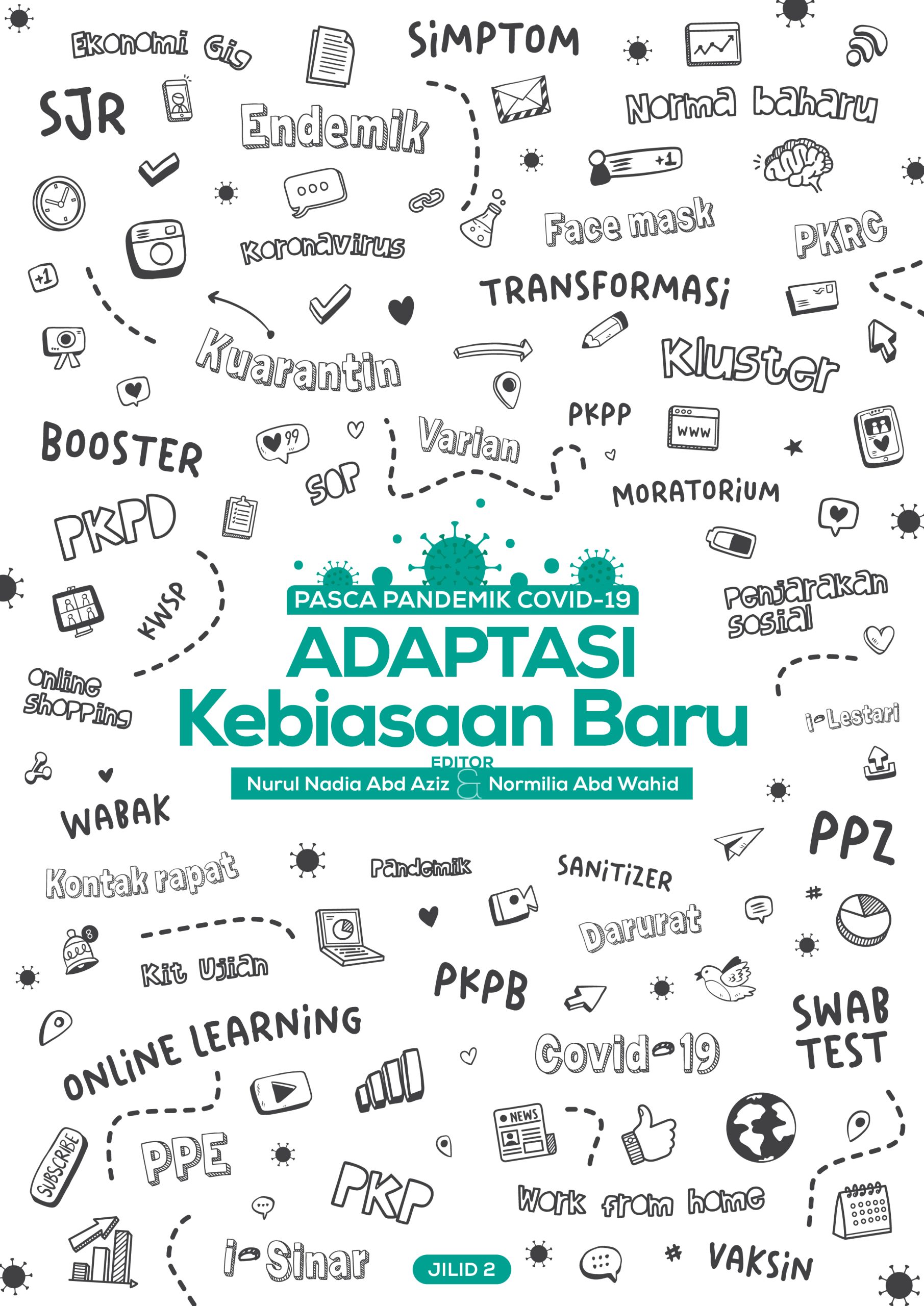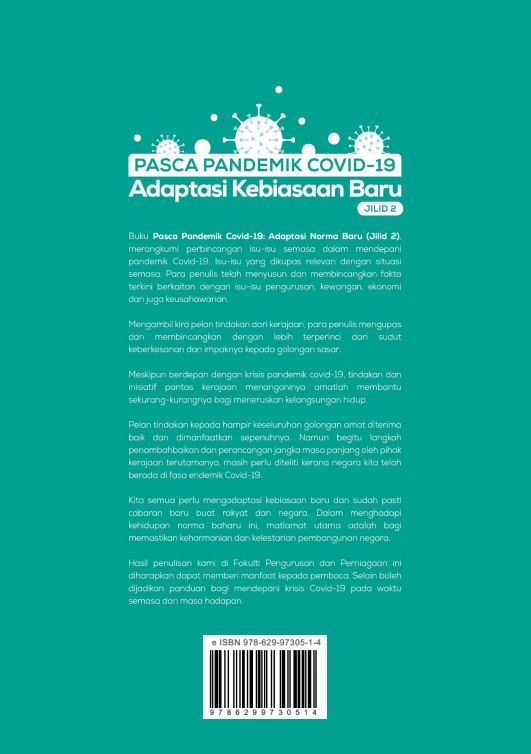 Nurul Nadia Abd Aziz & Zaidatul Nadiah Abu Yazid (2022). Food Bank: Almari yang Berfungsi Sendiri dalam dalam Pasca Pandemik Covid-19: Adaptasi Kebiasaan Baru (Jilid 2). p. 156-169. e-ISBN: 978-629-97305-1-4. [Full Text]
———————————————————————————
2021
eBook: Extra Skill Extra Money: Jana Pendapatan Tamabahan dengan Hobi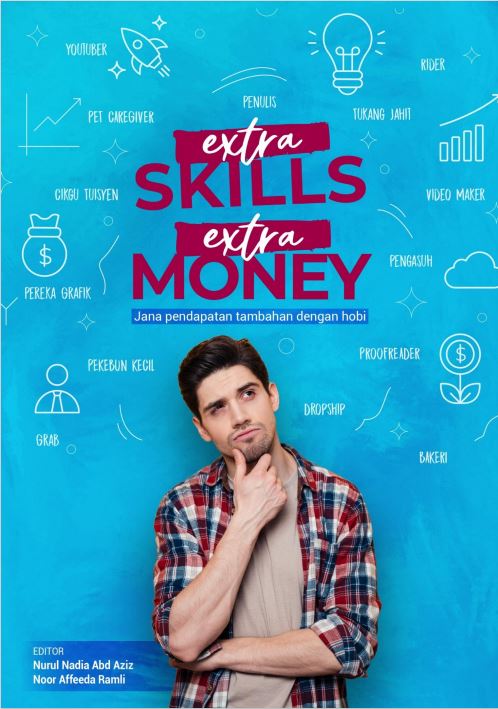 Nurul Nadia Abd Aziz & Noor Affeeda Ramli. (2021). Sandwic Sebenar: Rasa yang Seindah Rupa dalam Extra Skill Extra Money: Jana Pendapatan Tamabahan dengan Hobi. p. 43-64. ISBN: 978-967-25683-4-6. [Full Text]
Nurul Nadia Abd Aziz & Nor Khairunnisa Mat Yunus. Buat Duit Lebih dengan Crochet dalam dalam Extra Skill Extra Money: Jana Pendapatan Tamabahan dengan Hobi. p. 217-232. ISBN: 978-967-25683-4-6. [Full Text]
e-book: PEDOFILIA_Naratif Eksploitasi Seksual terhadap Kanak-Kanak
Zaidatul Nadiah Abu Yazid & Nurul Nadia Abd Aziz (2021). "Kajian Kes Jenayah Pedofilia di Luar Negara" dalam Pedofilia: Naratif Eksploitasi Seksual Terhadap Kanak-Kanak. p. 21-29. e-ISBN: 978-967-19064-6-0. [Full Text]
Nurul Nadia Abd Aziz, Zaidatul Nadiah Abu Yazid & Maisarah Ishak (2021). "Peranan Ibu Bapa dalam Menangani Isu Pedofilia" dalam Pedofilia: Naratif Eksploitasi Seksual Terhadap Kanak-Kanak. p. 78-89. e-ISBN: 978-967-19064-6-0. [Full Text]
Nurul Nadia Abd Aziz. (2021). Urutan Tradisional dan Jamu Herba Felda Jengka 10 In Jejak Aspirasi Usahawan Felda. Siri 2. p. 47-59. e-ISBN: 978-967-19064-5-3. [Full Text]
2019
e-book: Pembantu Rumah Asing: Selami Permasalahan dan Cadangan Penyelesaian
Normilia Abd Wahid, Nurul Nadia Abd Aziz. (2019). Perbandingan Pembantu Rumah Asing di Malaysia (Comparison of Foreign Maids in Malaysia) in Pembantu Rumah Asing: Selami Permasalahan dan Cadangan Penyelesaian. p. 11-17. JAPENA UiTM Cawangan Pahang. [ISBN: 978-983-3289-06-6]. [Full Text]
Mawarti Ashik Samsudin. Nurul Nadia Abd Aziz. Azeman Abd Majid. (2019). Jenis-Jenis Hubungan di antara Majikan dan Pembantu Rumah Asing  (Types of Relationships between Employers and Foreign Maids) in Pembantu Rumah Asing: Selami Permasalahan dan Cadangan Penyelesaian. p. 37-46. JAPENA UiTM Cawangan Pahang.
[ISBN: 978-983-3289-06-6]. [Full Text]
Nurul Nadia Abd Aziz. (2019). Kesan Pembantu Rumah Terhadap Anak-Anak (The Impact of Domestic Helpers on Children) in Pembantu Rumah Asing: Selami Permasalahan dan Cadangan Penyelesaian. p. 74-84. JAPENA UiTM Cawangan Pahang. [ISBN: 978-983-3289-06-6]. [Full Text]
Zaidatul Nadiah Abu Yazid, Nurul Nadia Abd Aziz. (2019). Peranan Pembantu Rumah sebagai Penjaga Warga Tua (The role of Domestic Helpers as Guardians of Senior Citizen) in Pembantu Rumah Asing: Selami Permasalahan dan Cadangan Penyelesaian. p. 92-100. JAPENA UiTM Cawangan Pahang. [ISBN: 978-983-3289-06-6]. [Full Text]
---
2016
Nor Habibah Tarmuji, Siti Noorul Ain Nor Azemi, Zulkifli Abdul Ghani, Nurul Nadia Abd Aziz. (2016). Quality of Life of Dual-Career Commuter Couples: Emotional and Financial Stress of UiTM Pahang Staff and Their Spouse. Regional Conference on Science, Technology and Social Sciences (RCSTSS 2014). p. 713-721. Springer. Singapore. doi: 10.1007/978-981-10-14581_65.
[ISBN: 978-981-10-1458-1].
---
2005
Kasim Mansur, Nurul Nadia Abd Aziz & Hafizal Ramli. 2005. Dewan Siswa, Oktober 2005: Ekonomi Islam Membina Kesejahteraan, Ekonomi Berteraskan Riba' Menuju Kehancuran. 10 (28) p. 8 – 10.